Follow Me on BookBub
Get a Free Book!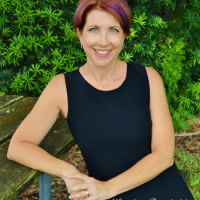 Tawdra Kandle
Tawdra Kandle writes romance, in just about all its forms. She loves unlikely pairings, strong women, sexy guys, hot love scenes and just enough conflict to make it interesting. Her books include adult and new adult contemporary romance, sports romance, military romance and small town romance. She lives in central Florida with a husband, mostly grown kids, two sweet pups and too many cats. And yeah, she rocks purple hair.
Lots of Free Books To Choose From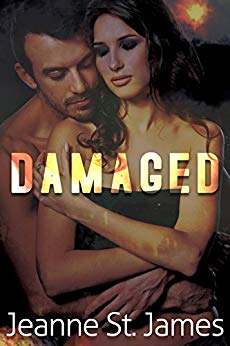 Two scarred souls: one physically, one mentally. Both on the mend, hiding from their pasts...

Mace Walker can't wait to get home.

Being buried deep undercover for the past two years, on the most complex case of his career, has torn him down physically and mentally. Now the FBI agent has come home to recover after having his leg badly injured from a gunshot wound. Arriving home late one night, his relief is short-lived as he's faced with a stranger pointing a gun to his head, acting like he is the one who doesn't belong there!

Colby Parks, a biochemist at the local university, had come to town a year earlier to escape an abusive relationship. She vows never to put herself in that situation again.

Then the perfect opportunity comes along: house-sitting for Mace's sister while making the house she purchased habitable. But she couldn't anticipate this big snag: the one wearing the tight Levi's and worn leather jacket, looking like he had just escaped prison.

Being forced to share a house creates sparks between them in more ways than one. However, things take a turn when their pasts catch up to them, threatening to pull them apart forever.

Note: This full-length novel was previously published under the title Banged Up but has been re-edited for this release.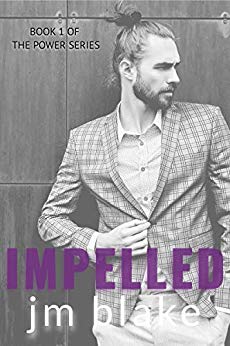 Book One of The Power Series

Love. Family. Betrayal. What breaks you can also make you strong

A fateful encounter puts Kenna O'Loughlin in the path of the powerful and rich Grant family. Drawn in by the love and acceptance of patriarch Charles Grant, she finally begins to put the pain of a traumatic childhood behind her. Foul-mouthed and mischievous, she brings life and laughter into the normally staid family.

Nicholas Grant, the scion of the Grant empire, hates Kenna on sight. This mysterious woman has wormed her way into his family and he will do whatever it takes to protect them, even if it means seducing the enemy.

Love. Family. Betrayal. What makes you strong can also break you...

Battle lines are drawn as Kenna fights for the family she has always wanted, and Nicholas sets out to prove that Kenna isn't whom she says she is. But what happens when the person you have vowed to hate, draws you to the love of a lifetime?

This is Book One of The Power Series and ends with the mother of all cliffhangers.

Book Two "Compelled" is now available!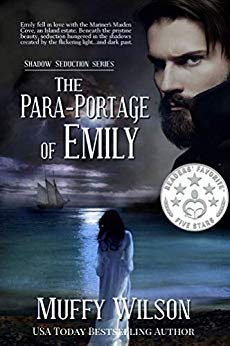 Emily Macque, a young, beautiful junior partner in her father's law firm, is but a heartbeat away from love or destiny. Duty brings Emily to a frozen Island estate two-hundred and fifty miles north of Chicago. Devotion requires she delve into the property history to settle an estate probate. Death lures her into the arms of the shadows seduction created by the flickering light and dark shadows.

What flames the timeless passions spanning the decades? Love, desire or obsession?

Colin Jorgenson, once a Great Lakes mariner, is a strong man haunted by love and loss. How long will he return each night, gripped by desire, hoping to find the woman he has loved for a century?

Beneath the pristine Island beauty, passions hungered, lingered in the ardent darkness. His passions, fueled by decades of loneliness and longing, could no longer be denied. Will they face eternity together or love in secret as dark things are to be loved between the shadows and the soul?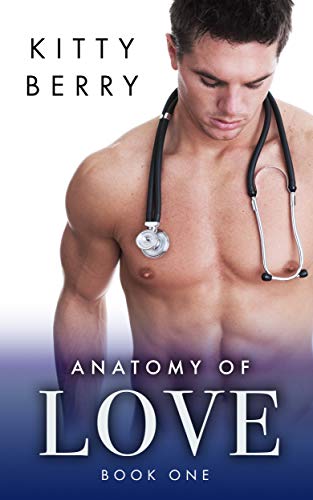 The Anatomy of Love Trilogy by Kitty Berry (The Stone Series) centers around three physicians and longtime friends who practice medicine together at a New York City hospital. Book 1 focuses on the wealthy and handsome Dr. Wilson Anderson.Dr. Wilson Anderson is in control in the operating room, but when it comes to his love life, he's a mess. He may always have a steady hand, but his new nurse is about to steam up his operating room and reminded him of the fierce passion he's been lacking in his life.Will is finally ready to open his heart and explore...The Anatomy of Love.*Please note that this is a Trilogy and the story will continue in book 2 then conclude in book 3*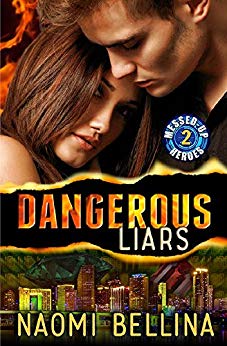 "A tangled web of a storyline that you won't want to put down!"

"This book was an interestingly different romance with a slightly futuristic bend... I found it engaging, and as I got deeper into the book, I was hooked."

To get the position he craves and keep a promise to a dying woman, he'll break his vow to go straight. One more harmless con that won't hurt anyone. She'll do whatever it takes to get her life back. A little lying, a lot of stealing. But weaving a web of deceit demands a price, and they're both about to pay.

Jaxon has a mission. Retrieve a valuable emerald for an entry fee and join Maxime, the most prestigious club in the Secure States of America. Guarantee safety for the boy he swore to protect. No problem, if his ex-thief, super-hacker friend Riley can lower the shield around an island where the stone is hidden. And when he discovers a purple-eyed woman who can make herself invisible, he adjusts his plans to include her skills.

But Violet has plans of her own, and a guy who can knock down a shield will fit in nicely. To get her disfiguring scars repaired and allow her to lead a normal life again, she needs access to another island, so when opportunity knocks, she grabs it. Even if it means telling a few lies. Or stealing. Or putting herself in the crosshairs of a pissed-off drug dealer.

Working with Riley again on the other side of the law fires up cravings Jaxon thought he'd suppressed, and he fights to escape the shadow of his notorious family. As Violet struggles to create the perfect future, demons from the past haunt her. Focusing on their goals and keeping their agendas hidden, they travel from Maine to Florida, fighting each other, and a battle with lust and love.



Each book in the Messed-Up Heroes series can be read as a stand-alone.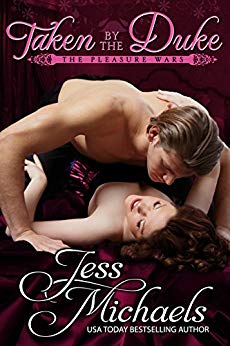 The steamy first book in The Pleasure Wars series by USA Today Bestselling Historical Romance Author Jess Michaels

Amid all the lies and scandals that fuel Society's gossip mill, one truth has stood out: House Rothcastle and House Windbury have always hated each other.

Lady Ava Windbury prays the feud will someday end, to no avail. One dreadful night, her brother accidentally causes the death of Christian Rothcastle's sister, a tragedy that leaves both men maimed.

Consumed by grief, Christian makes a grim decision. He will kidnap Lady Ava so that her family will feel the pain of loss as keenly as he feels the loss of his own sister. But once he has Ava in his clutches, desire takes unexpected hold. Even more surprising, she willingly surrenders to his every sexual whim-after haggling over the terms of giving up her virginity.
Too late, he realizes she is using her body for peace, not war. But just as their affair of revenge turns into an affair of the heart, the past rears its ugly head to take matters into its own hands...

Length: Full Length Novel
Heat Level: Naughty, naughty

This book is the first book in The Pleasure Wars series.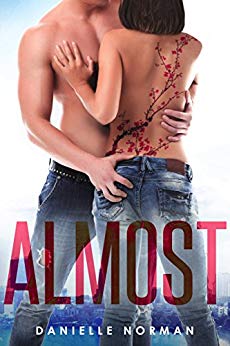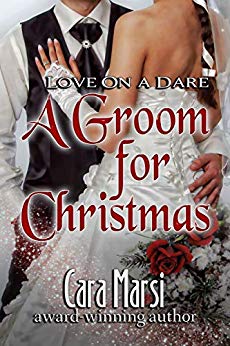 Winner! 2014 New Jersey Romance Writers Golden Leaf Award

Fun holiday read.

A GROOM FOR CHRISTMAS is a new twist on the classic Hallmark Christmas movie full of family, humor, love, and a little bit of redemption.

Family pressure just might make her do something crazy...

When a young woman hires her hometown's former bad boy to be her pretend fiance for the holidays, she finds she can't wrap up her feelings as easily as a Christmas gift.

New York jewelry designer Graceann Palmer has two days to find a fiance to bring home to Pennsylvania for the holidays so her matchmaking mama will quit fixing her up with jerks. The Falcon, a motorcycle-riding, leather-clad former high school crush, helped her out once before. Maybe he'll do it again.

Jake Falco, man of many mysteries, is back in town on a mission-one the people of Spirit Lake most likely won't appreciate. When Graceann presents him with her crazy scheme, it gives him something he's always wanted-a chance to get to know Graceann. It also gives him the perfect opportunity to add fuel to his project of revenge.

But as Jake and Graceann grow closer, their engagement-of-convenience begins to feel like the real deal-until Jake's secrets are revealed.

Can a relationship that began with lies and secrets bloom like a rare Christmas rose into happily-ever-after?

2013 Snow Globes Award Contest Finalist
2014 Readers' Choice Nominee, Best Couple, Love Romances Cafe
2014 RomCon Awards Finalist

Wedded On a Dare, Love On a Dare Book 2, available now.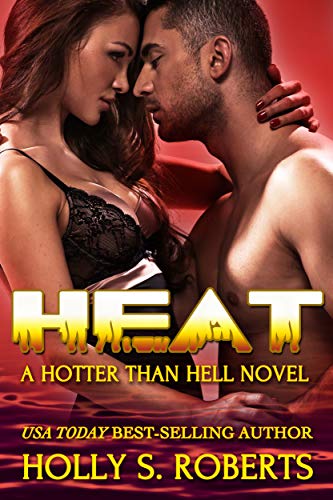 An Arizona HEATWAVE is on the horizon!

I'm a private investigator and not by choice. I dreamed of becoming a police officer my entire life, made the dream reality, and had it taken away by a shoulder injury. Now, I'm snapping pictures of cheating husbands and wives, tracking down people who don't want to be found, and basically working one worthless case after another while trying to make ends meet.

Enter Catch Xavier Moon, a dangerous criminal. He's hot and sexy and his world is crime, drugs, and women. Not exactly a combination to turn me on.

Now, people I thought of as friends are trying to kill me. Maybe I'm in over my head or maybe not, but Moon isn't the man I want in my life and his stubborn sexiness has no bearing on the trouble I'm in. Or does it?

Humorous, dangerous and HOT HOT HOT!

From USA TODAY Best-Selling author of PLAY comes an exciting new series to heat up your Kindle.

The HEATWAVE continues…

Sizzle – Alex & Celina

Burn – Dax & Sofia

Street Justice – Lincoln & Shelby

Ignite – Rack & Beth

Combust – Austin & Melina

Inferno – Moon & Madison are back

Street Fight – coming soon!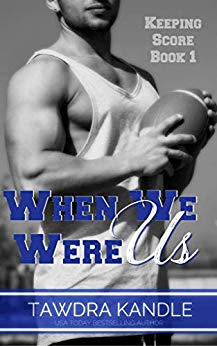 Football is everything, but love is the only game that matters.
Once upon a time, Leo was my best friend.
Now he's the star of the football team.
He's dating cheerleaders and hanging out at wild parties.
He's leaving me behind. And it's breaking my heart.
But every player knows that sometimes, you have to plant your feet, throw a pass and hope for the best.
And if this is my only shot with Leo . . . I'm not going to waste a single moment. I want to be the girl he can never forget.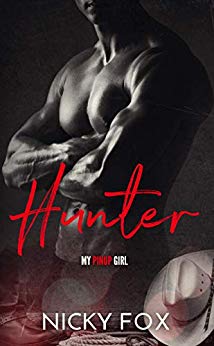 The City Girl next door has the curves of a Pinup model. Her sweet Innocence and Sinful body make me Insane. I'm going to make her Mine.
She will be My Pinup Girl.
Hunter Westley has just gotten out of a relationship and is
not looking to get in another one. He's fixing up his late grandfather's farm
and trying to expand it. With a lot on his plate, the last thing Hunter needs
is a distraction. When a city girl moves in next door, Hunter can't help but be
enamored with the blond beauty.
His new neighbor wears sexy red cowgirl boots and bakes the
best apple pie. They have a chance meeting when she needs rescuing. After
saving his damsel in distress Hunter can't help but ask her out on a date.


Lenora Danan moved to the countryside to concentrate on her career
in painting. She didn't expect the sexy as sin cowboy next door. With his
rippling muscles and his southern drawl, he makes her weak in the knees.


They experience a night neither of them will forget. From
then on they are inseparable. That is until Hunter's farm becomes in jeopardy.
With his attention on saving his home, he lets down Lenora when she needs him the
most.

Will they be torn apart forever or will Hunter have to rescue his Pinup
Girl once more?


~Content Warning: 18+, explicit love scenes and naughty language. HEA, no cheating, no cliffhangers. This is a stand alone series. This book was previously released under the title My Pinup Girl with a different cover.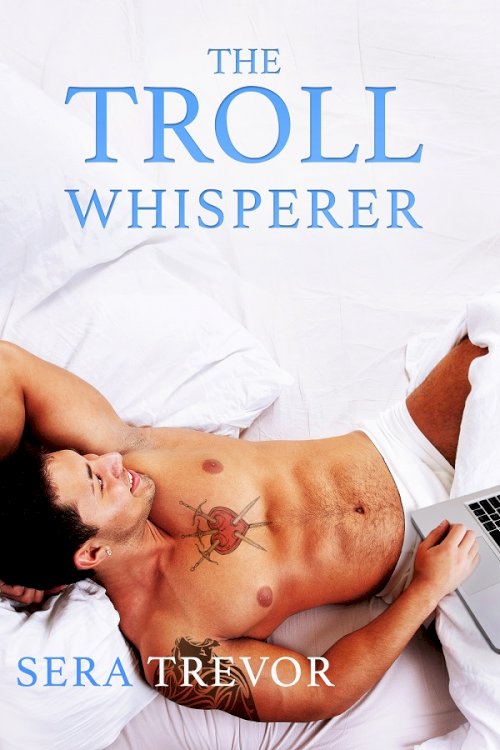 Oscar Lozada is repulsive, and he likes it that way. His apartment is always a wreck, he works at a sewage plant, and he's an abrasive jerk to just about everyone. When he's not out drinking and hooking up with strangers, he trolls people on the Internet for lulz. His life changes when he finds out a victim of his trolling lives right next door. Noah is super hot and disarmingly nice. In spite of himself, Oscar starts to fall for him. All he has to do is make sure Noah never discovers the truth behind his trollish ways. The Troll Whisperer is an mm novella about redemption and the power of love. It contains several steamy scenes and an HEA.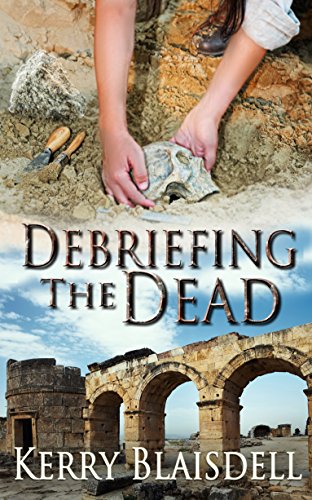 The only thing Hyacinth wants is her life back. Literally. She and her sister were murdered by Demons, leaving her young nephew, Geordi, to his father's family in the brutal Sicilian Mob. Then Archangel Michael offers her a deal: recapture a powerful rock the Demons stole, and she can live long enough to find Geordi a safe home. Refuse, and she'll continue up (or down) to the Afterlife.

So, slightly more alive than dead, she heads for Turkey and the Demons, taking Geordi, her mysterious neighbor Jason, and a sexy dead guy only she can see with her. But the hardest part won't be battling Demons, meeting Satan, or dodging Middle Eastern customs-it will be later, when Geordi is settled, and Michael rips her away again. How can she abandon her nephew? Or can she outwit the Angel of Death himself, and stay with Geordi forever?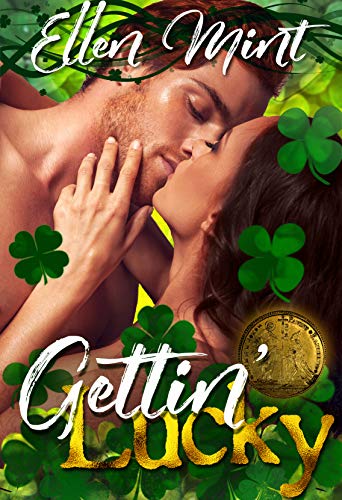 Jess is the unluckiest woman in the world. Nothing in her world every goes right. When a tree crashes through her bedroom window, she's unsurprised until a drop-dead gorgeous Irishman sticks his head inside.
In this steamy novella, Jess finds herself falling harder and harder for this man who her best friend swears is a leprechaun.
Will Jess finally get lucky?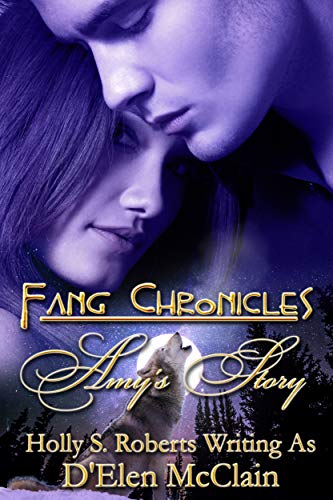 2nd Edition - 10k words added, completely re-written and re-edited.
A killer is on the streets and young women are dying.
Journalist Amy Styles wants to understand why women continue working those same streets when their lives are in danger. Is it drugs, desperation, hopelessness? The last thing she expects is to catch the eyes of the killer.
Drugged, barely conscious, and thinking her life is over, a man comes from nowhere and saves Amy. Her savior opens the door to a new paranormal world that changes Amy's life forever.
Marcus Lincoln is an enigma with the popular Hollywood gossip shows. He's rich, evasive, and hot. Hiding a dark secret, Marcus knows Amy is special and opening his world to her could be the best thing that's ever happened. It could also mean her death.
When Marcus's enemy goes on the hunt for Amy, Marcus must finally right a horrible wrong to save the people he loves.
Enter the world of vampires and werewolves. Enter the Fang Chronicles…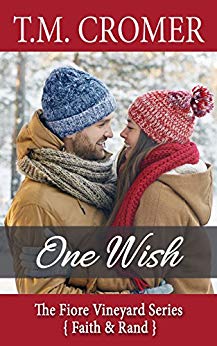 Faith Fiore has never had the best of luck with relationships. Perhaps her nickname 'Filterless Faith' has something to do with it. Known as the town weirdo, she goes about her life pretending her loneliness doesn't matter, all the while longing for a deep, abiding love.

All that matters to loner Rand Crandall is his accounting firm. Circumstances in his past have proved he's unlovable, and he has no time, nor inclination, for relationships of any kind. But his hard-core professionalism is tested when Filterless Faith Fiore walks into his office and sparks his desire along with his interest.

When money goes missing from the Fiore Vineyard account, Faith turns to Rand to help discover the culprit. Passions ignite, and the foundation of their beliefs is shaken. Can they work together toward the one true love they each secretly long for, or will their differences tear them apart?

One Wish is the third installment in the Fiore Vineyard series. Don't miss this wonderful conclusion to the three-part series.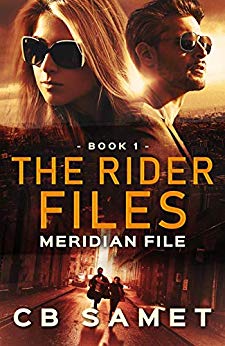 She wants uncomplicated fame. He wants an uncomplicated assignment.
When a celebrity stalker targets Aurora Meridian, she turns to a private security team for protection. The Rider team--Mason and Maxine--find themselves drawn into the sinister underworld of the Russian mafia. As the danger escalates, Aurora and Mason fight for their lives and each other while Maxine Rider discovers the lines she must cross and the sacrifices to be made to keep her client and her team safe.
Grab your next romantic suspense
adventure!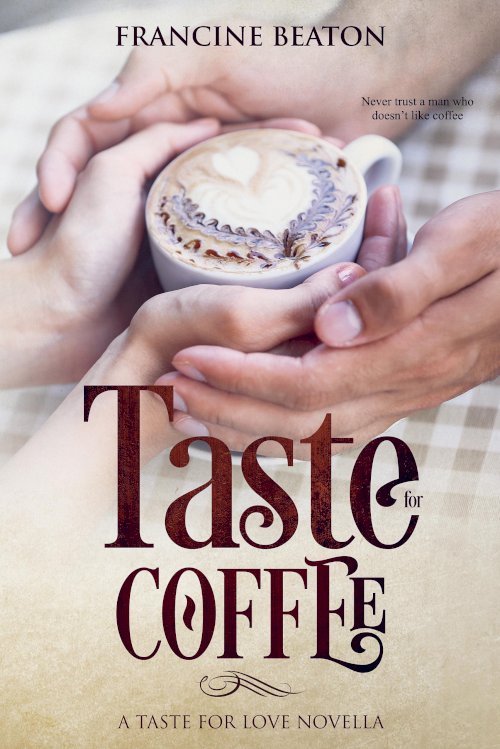 Never trust a man who doesn't like coffee. Kirstine Brown does not heed her grandfather's advice and lets billionaire businessman Iain Young get under her skin. But what Kirsty won't stand for is losing Joe's Coffee House–her pride and joy. It is all she has. Iain inherits Cairistìne Court, a building in the heart of Edinburgh's Leith district, and a stubborn tenant who refuses to move. Kirsty has an iron-clad contract, but Iain is used to winning and sets out to change her mind. He gets more than he bargained for and falls hard for the blonde barista. Knowing that only a big gesture will convince a suspicious Kirsty of his growing love for her, he waits for the perfect moment. But secrets cause misunderstandings. Throw in an ex who wants him back and a greedy employee who sabotages Kirsty, and Iain has his work cut out for him. Will Iain's big gesture be too late to win Kirsty's heart?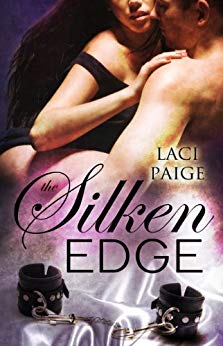 The relationship was over long before it ended, so when her boyfriend dumps her, Kristy craves a change in life. Kristy's best friend, Sherry, is into the BDSM scene, and on a whim and a bet, Kristy finds herself in the playroom at an exclusive club. A disguised Dom named Master Jay uses sensation play and a piece of silk to help her discover the world of kink. She finds it enjoyable and addictive, but what she doesn't know is that Master Jay is really Jake, a much younger man to whom she's strongly attracted.

For the past couple of years, Jake quietly watched Kristy in his gym. He doesn't care that she's older than him; he wants her. When the virgin BDSM sub he's hired to train ends up being Kristy, Jake almost falls apart. During the scene they play at the club, he fantasizes about getting her into restraints in his own playroom. But Kristy is shocked when she learns that the two men she desires are one and the same. Can Kristy who's led a vanilla sex life, and Jake, who knows nothing but kink, find a future together?

For mature audiences 18+

A note from the author:
BDSM is variable; it's not black and white, it's not always deep and dark. It's whatever the participants want it to be, it's individual, and there is no "right" way to do it - as long as it's SSC (safe/sane/consensual).
I've done my research. I've been to clubs, private play parties, demonstrations, forums, workshops, conventions, and conferences on the subject of kink/BDSM.
Don't let what you think you know about the lifestyle, or what you've read in novels affect your thoughts on the subject. Be open-minded.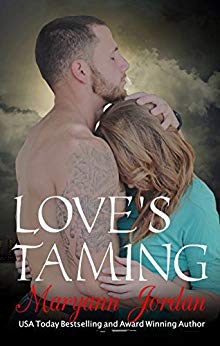 Annie Donavan's life as a veterinarian is safe. And boring. Between focusing on keeping her small, inner-city clinic running, paying off student loans, and living in the tiny apartment above the clinic she has no time for fun or dating and certainly not for anything adventurous.

Then one night, danger and surprise show up in the alley behind her clinic. And Annie is in for the ride of her life.
Stoney is a mystery. A man of few words but smoldering looks. She decides to take a risk and after a night of passion finds herself thrown into a world that she never knew existed. A world of drugs, danger and intrigue.
Shane is a detective, who vows to keep Annie safe at all costs. Losing his heart to her is the easy part. Keeping her safe and earning her trust will prove to be his most difficult task.

RE-EDITED.
Please be advised: the language, sexual situations, and story is similar to what you would find in an R rated movie.
If you do not like alphas with heart who fall instantly in love with strong female characters while dealing with real life issues...again be warned!!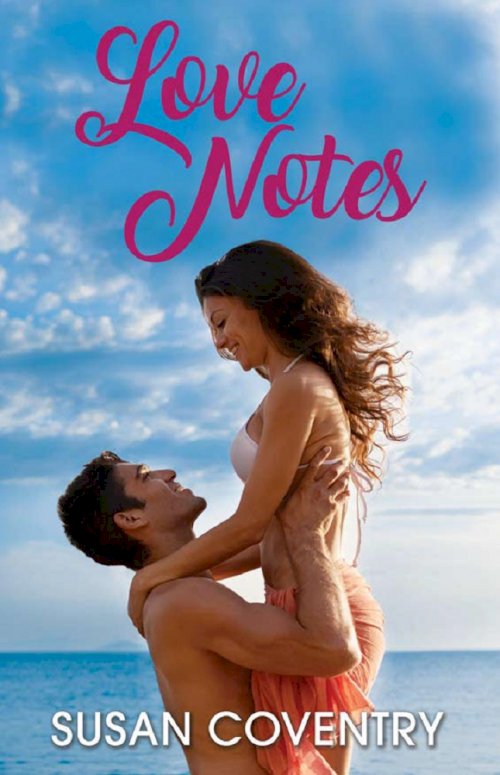 Best friends + a destination wedding + pretending to be a couple = Trouble! When Sophia gets invited to a friend's destination wedding, she hates the thought of going alone. So, she recruits Drew, her best friend since high school, to be her plus one and pretend boyfriend. She pretended to be his girlfriend once, so he owes her one. It's easy to pretend to be in love with Drew. He's fun, charming, smart, and incredibly sexy. However, he doesn't have a stellar record when it comes to relationships which is why it would be a terrible idea to cross the line with him. Not to mention it might ruin their friendship. But when pretending gives way to real feelings, the boundary between friendship and love becomes blurred. Sophia must decide whether to risk falling for her best friend or lose him forever.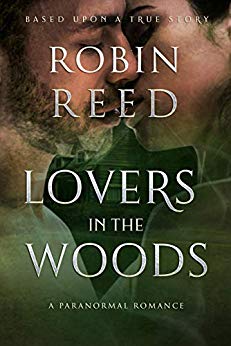 Defeated writer, Brenton Blake, travels to the woods of Idyllwild, checks into an old cabin for a week to get away, deal with a lifetime of depression and loneliness to finally finish his novel.

What he finds is a total breakdown in his solitude. No internet, no distractions, only the deafening stillness of the surrounding woods for him to hear the voice that has been calling to him for so long.
In a desperate act, he stands at the edge of a nearby cliff, pouring out his heart, yelling to the sky and contemplating ending his life.

The events that follow send Brenton into a soul-searching trek through the woods with false companions, devious intentions and unsuspecting help from forces both divine and mysterious.
The Lover in the Woods is a spine-tingling, near death tale of a tortured soul of neuroticism and liberation into the love he dreamed of, but never knew existed.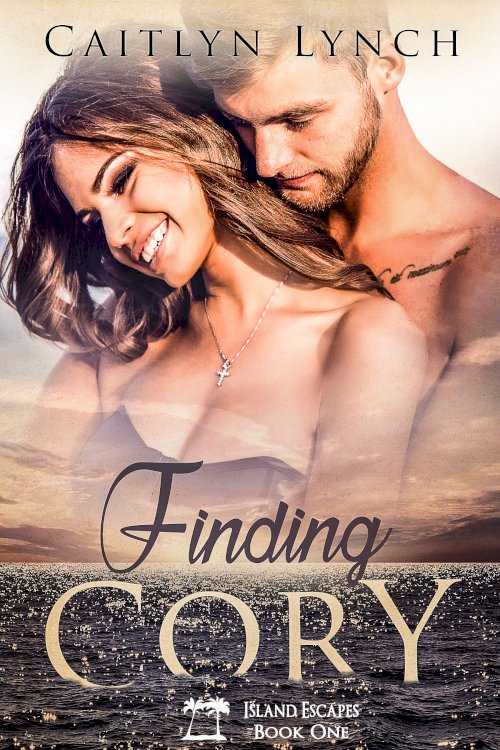 Olivia Stratten wasn't thinking about romance when she accepted a job as marketing director for a resort island on Australia's Great Barrier Reef. She just wanted to get far, far away from New York and her ruined career. She's running away from a mess not of her own making… Her ex-boyfriend's crimes destroyed her reputation. Nobody in New York will hire Olivia Stratten, once the PR darling of the Big Apple. Offered a job on a resort island on Australia's Great Barrier Reef, she jumps at the opportunity to escape. To start again. Trust doesn't come easily when you've been burned, but when Olivia meets Cory, she can't help but be tempted. The resort's easy-going activities director is not only one of the most physically attractive men she's ever met, he also seems like one of the nicest. Can Cory possibly be for real? There's only one way to find out… and Olivia's way is diving in head-first! FINDING CORY is a fun, charming 25,000 word standalone contemporary novella with some sexy scenes, set on a glorious, sun-kissed Australian island. Start the Island Escapes series here and fall in love with the staff of Sunfish Island as they hunt for their happily ever afters!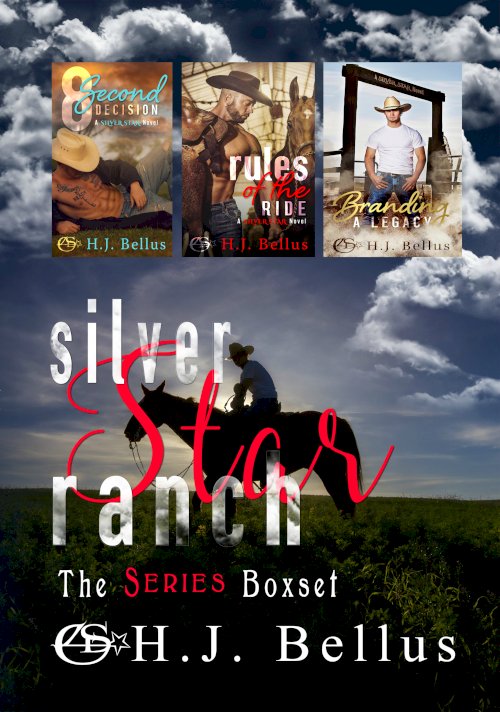 All the Slatters together! Enjoy the Silver Star Ranch novels in one book. A little bit about the men. Merek Slatter is the wild card on the Silver Star Ranch in Texas and always has been. He's blessed with his granddaddy's love of the ranch yet haunted with chasing that gold buckle eight seconds at a time. If it wasn't for bad luck Maverik wouldn't have any luck at all. He is the oldest of the Slatter brothers and the protector of his family. He's a hometown legend and has one best friend, his dog Jake. Life is simple with Maverik. He loves working cattle on the ranch and keeping the dynasty his granddad built alive and well. Trying to get ahead isn't easy. It's even more difficult when your sense of honor and integrity is being tested when taking the high road. Being kicked down when working with a high standard gets old real quick and Marvel Slatter is no stranger to this cruel way of life. Follow each brother in their own journey on Silver Star.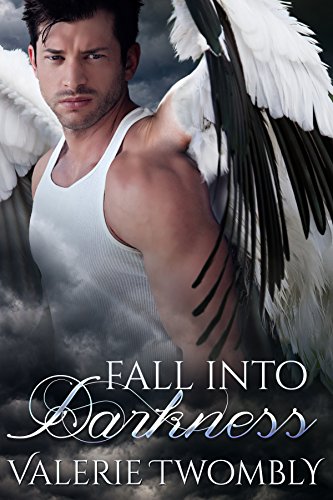 Fate brought her a savior, but Ashley may end up condemning them both.

Warrior angel Eli lives by his own rules and bows to no one. But when a powerful council deems the hunter has lost his humanity, he's sentenced to earth with one mission--learn compassion or be condemned to Hell.

Ashley has always been different. With one glance into a person's eyes, she foresees their death--so she tries not to look. She even moves to the wilds of Alaska to get away from civilization, which works just fine until a handsome stranger rescues her from a surprise attack.

Drawn together by desire, the pair becomes embroiled in an unalterable mating process. But Ashley's transformation changes everything. With the clock ticking, the couple is forced to make the ultimate sacrifice.




Plus, many more...