Follow Me on BookBub
Get a Free Book!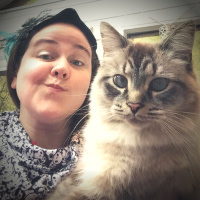 Molly Fitz
While USA Today bestselling author Molly Fitz can't technically talk to animals, she and her doggie best friend, Sky Princess, have deep and very animated conversations as they navigate their days. Add to that, five more dogs, a snarky feline, comedian husband, and diva daughter, and you can pretty much imagine how life looks at the Casa de Fitz.

Molly lives in a house on a high hill in the Michigan woods and occasionally ventures out for good food, great coffee, or to meet new animal friends.

Writing her quirky, cozy animal mysteries is pretty much a dream come true, but sometimes she also sometimes goes by the name Melissa Storm (also a USA Today bestselling author, yay!) and writes a very different kind of story.

Learn more, grab the free app, or sign up for her newsletter at www.MollyMysteries.com!
Lots of Free Books To Choose From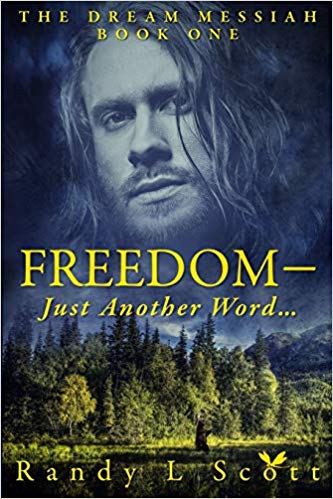 A novel of character-driven, literary fiction, action, and adventure of a man who finds his purpose in life. The Dream Messiah series takes you on a wild journey from the forests and mountains of Alaska to the jungle of Borneo. This epic saga draws inspiration from Lawrence and Lorne Blair's 'Ring of Fire,' the psychological portraits and action from the writings of Jack London, Joseph Conrad, and Daniel Defoe, with the mystic elements from Carlos Castaneda's Yaqui sorcerer Don Juan.
Jake Barnes hitchhiked to Alaska to build his dream-a cabin in the wilderness, but he never lost his desire for revenge on those who've wronged him. His biggest fear, other than the grizzly bear stalking him, is the mental afflictions and psychotic episodes that run in his family. The harder he fights, the more he loses as he finds his life and grasp of reality is spinning out of control. His sourdough, survivalist neighbor, Dave, tells Jake of a primitive, nomadic tribe, the Punan Dyaks, on the island of Borneo. Their prophecy is that messiah that will come to them through their dreams-or is it just the ramblings of another Alaskan derelict? Everyone has advice for Jake on how to handle his strong-willed fiance, Kat. After their child is born, Kat has her own agenda. Dave advises the path of ruthless action to counteract the doubt and self-pity Jake is sliding into.
As he learns the consequences of his decisions, more than one person wants Jake Barnes to burn in hell, another hand is guiding him into baptism by fire. He knows that once he crosses that line, there is no turning back.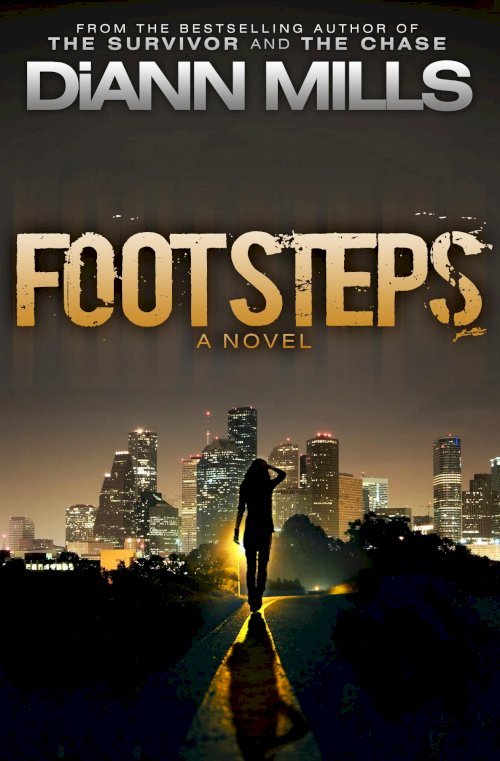 Gone in the blink of an eye. DEBRA PATTERSON'S two young children are missing from a Houston mall. How will she explain this horror to her husband, whose demanding, perfectionist personality has already filled her life with pain? But now he's missing, too - - along with his belongings, the children's clothing, and other personal items. A monstrous, downward spiral has begun. Debra tries to fill her empty should with alcohol, new friends, and finally, faith. But will she ever find the strength to live each day without her children - - without knowing where they are or if they are safe?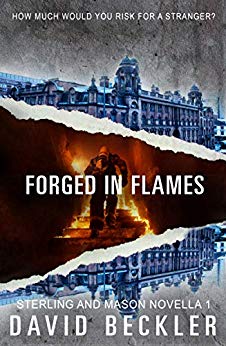 Introduction to a nail-biting new thriller series which will have you on the edge of your seat! Perfect for fans of Lee Child, J. B. Turner, Mark Dawson and David Baldacci.

Manchester, England 1996
Ex-Royal Marine and Firefighter, Adam Sterling, rescues Kim from an inferno. She reminds him of someone in his past.
Kim is being targeted by a violent arsonist, but why? She's in witness protection, but even Eddy Arkwright, the policeman investigating her attack, can't find out why.
Adam feels compelled to help her, but can he keep her out of the clutches of the people hunting her?
He has to use all his abilities as a firefighter plus some older skills as he fights to survive and save Kim.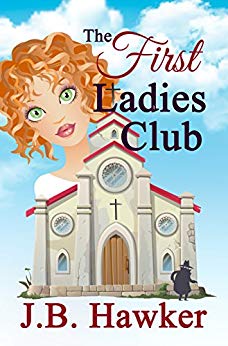 The pastor's wife is missing! Is the escaped felon to blame?
Whether living in a rectory, manse or parsonage, life married to a small town minister calls for faith, hope, and charity; plus heaping helpings of tact and the skin of a rhinoceros.

New to this life in the small coastal town of Bannoch, Oregon, Naidenne Davidson turns for support to her fellow ministers' wives of The First Ladies Club.

The women share sympathy, friendship and tips on dealing with difficult church members, but when tall, shapely Naidenne catches the eye of an escaped killer, the Club goes beyond mere friendship.

Step into the quaint parlor of the drafty Bannoch Community Fellowship parsonage, nibble a Snickerdoodle, sip your tea from a chipped china cup and share the adventure. Although some scenes may be too intense for the traditional cozy, rest assured, Gentle Reader, evil gets its just desserts and good will prevail.

Part-time realtor and full-time pastor's wife, Naidenne Davidson, is too busy coping with life in a small town church parsonage to think about her beauty, let alone imagine what sort of jealousy, envy or desire she is inspiring in the hearts of those around her.

Distracted by efforts to fulfill her new duties as unpaid pastoral assistant, Naidenne is caught off guard and no match for the sociopathic killer who abducts her, bent on living out his basest desires.
After two suspicious deaths and three disappearances in the small seaside community, law enforcement officials concentrate their suspicions on Naidenne's husband, Scott.
Have the pressures of the pastorate driven Scott to do something terrible? Or are the authorities wasting precious time, with Naidenne's life hanging in the balance?

When even members of Scott's congregation begin to wonder about his guilt, can Naidenne's friends in the First Ladies Club, help? Can these women of diverse denominations, ethnicity, cultures and ages put aside their differences and work in harmony to find her?

Old friend, Bunny Elder Banks, arrives from Texas to join the search, but is it already too late?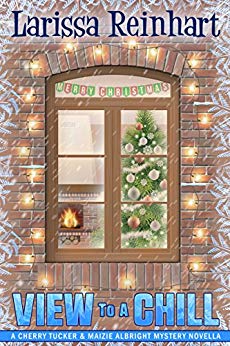 "Chaos, Criminals, Catastrophic Weather, and a Whole Lot of Crazy."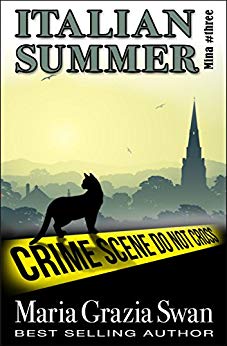 When they say, "you can't go home again," they're talking about Mina Calvi, twenty-something Italian transplant to California. Still, nursing a broken heart, desperate to discover her place in the world, Mina arrives in the town of her birth in Veneto, Italy. In the decade she's been gone, the village nestled at the foot of the Dolomites has changed much, yet remained oddly the same. Friends have moved on, family members passed away. Mina feels even more alone in her motherland than in America, and there seem to be too many bizarre deaths for such a tiny, serene village. Then a fresh chance at true love and a welcome bonding with a dear new friend give her hope. But the deadly secrets moldering in the centuries-old cemetery could rip it all from her and leave Mina emptier than before. Will she find herself or lose her heart again? Can Mina survive her Italian Summer?
Bubble... Bubble... June Heal has nothing to lose when she relocates her homeopathic cure shop, A Dose of Darla, from the flea market booth in her home town, to a quaint shop in the cozy but unusual little town of Whispering Falls, Kentucky. Or so it seems. Cures and trouble... Whispering Falls has a lot of secrets. From talking snow globes to whispering animals not to mention a few sprinkles of fairy dust, June realizes Whispering Falls is more magical than she thought. . .literally. Magic stirs... June discovers she was born into a family of psychics, and her homeopathic cures truly are magical. Unfortunately, they are not magical enough to save her from being the number one murder suspect when a member of the community that she had just had a disagreement with shows up face down in the lake with June's lucky charm in the victim's grasp. And troubles double... Add to that an attraction to her high school best friend, Sheriff Oscar Park and Mr. Prince Charming, her cat, is stealing charms from Belle's Baubles, June is forced to clear her name in more ways than murder. After all, they don't have cauldrons in jail. A Charming Crime is book one of the bestselling Magical Cures Mystery series. Come walk around Whispering Falls for a fun, fantasy mystery with magic and romance. You won't want to leave.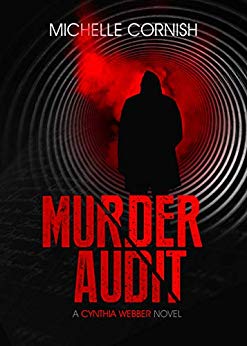 The truth will set you free...
Unless you're Cynthia Webber.
Cynthia Webber is a CPA student and widow who lost her husband and love of her life in a tragic car accident several years ago. Left with a young son to provide for on her own, Cynthia continued to pursue her career in the auditing department of Darlington & Associates (D&A).
But when Cynthia discovers Jim Dunn's body during the routine audit of D&A's most prestigious and controversial client, Prairie Pipeline Company (PPC), her whole world is turned upside down. She finds her career and life threatened when Senior Partner, David Jerew, turns up unexpectedly at her son's daycare posing as her brother and threatening her not to talk about what she found. When Cynthia ignores David's threats and goes to the police, she finds herself alone and locked out of D&A.
Cynthia turns to her best friend, investigative reporter Linda Reeves, to help uncover David's true motivation and get her life back just as a well-known environmental activist is found murdered on PPC property.
Will Cynthia and Linda find out who is targeting PPC and stop David before it's too late?
*contains profanity, sex, and violence.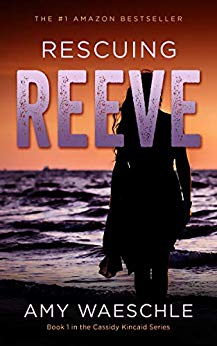 A young widow. A missing family member. Can a broken woman find the strength to search for the stepbrother who destroyed her family?
A year after her fiance's sudden death, volcano seismologist Dr. Cassidy Kincaid hopes that a research trip to her favorite Costa Rican volcano will lift her spirits. But a call from a family member forces a change in plans. Cassidy's stepbrother, Reeve, has gone missing in the nearby surfing hub of Tamarindo.
The last thing Cassidy needs is a risky adventure, especially one involving Reeve. His last visit ended in violence and a police officer shoving him into a patrol car.
However, Cassidy discovers that Reeve had called her on the night he was last seen. Had it been a desperate cry for help?
Driven by guilt, Cassidy vows to find Reeve. As the mystery draws her deeper into the dark corners of paradise, Cassidy must call on all of her fragile reserves to stay alive. As the web of lies and deceit weave tighter around her, will she manage to find the truth about Reeve in time to save him?
Rescuing Reeve is a twisty tale of suspense and danger. If you like heart-thumping action, exotic settings, stories of bravery, broken heroines, and deception, then you'll love Amy Waeschle's captivating novel.

Buy Rescuing Reeve and watch an amateur sleuth discover her hidden strengths to solve a deadly mystery today!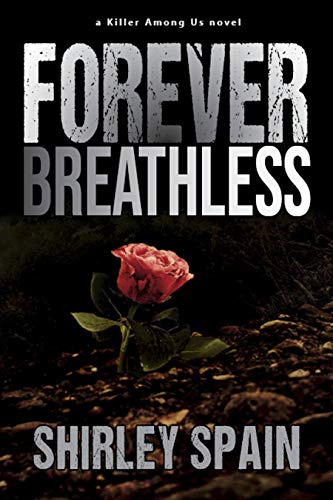 You've been punched in the face. You're disoriented. Everything's a blur. The killer throws you into a body bag and zips you up inside. What will you do?

Zoelle Spencer is divorced and looking for love. While working as a water fitness instructor at the local rec center, she meets several eligible bachelors including a handsome firefighter and several men in the Corvette club. One of them is a serial killer and has his sights set on her.

Every five years, Franklin Wayne Bannock hunts for a new "Mary Beth" to torture, kill, and encase in a heavy-duty body bag for induction into his Forever Breathless collection. Two weeks before the class of 1975 was slated to graduate from high school, Wayne committed his first murder by killing the secret love of his life, Mary Beth Huntsman. Shortly thereafter, he moved. After changing his name and altering his appearance, in the spring of 1981 he returned to his hometown to celebrate his first murder with a ritualistic killing of a woman he named Mary Beth, 1981.

Intelligent and charismatic, for thirty-five years Bannock has eluded law enforcement and believes he will never be caught. With his fortieth class reunion just around the corner, he's on the prowl for his next victim, Mary Beth, 2016.

Bannock is particular about his Mary Beths. He seeks an attractive single woman about his same age. She must have long auburn hair, work at a job dealing with the public, and be easily manipulated by flattery. Zoelle Spencer fits his criteria.

Could the killer be operating as Glenn Fischer, aka Mr. April the firefighter calendar hunk? Joe Davenport, the sexiest single man west of the Mississippi? The rec center's resident pervert, Willard Kent? Or one of the dashing men in the Corvette club?

Will Zoelle find true love … or become Forever Breathless?

Download "Forever Breathless" today to explore the "A Killer Among Us" series of killer-good stand alone novels.
A new amateur sleuth is on the case in the first book of the Geeks and Things Cozy Mystery novella series.


Small-town life brings big-city problems when Kalina Greystone returns home to Ellesworth, MA to take over the family's comic book shop. A murder in plain sight at the annual Solstice Fair pushes Kalina to snoop where she doesn't belong, much to the chagrin of former high school sweetheart, Detective Christian Harper.


As Kalina digs into the victim's past she uncovers a dark truth that the victim and her closest friends were hoping to take the grave. A truth the killer wants revealed.


Will Kalina and Chris catch the killer before the killer's thirst for vengeance is sated?


Scroll up and 'One Click' your copy for FREE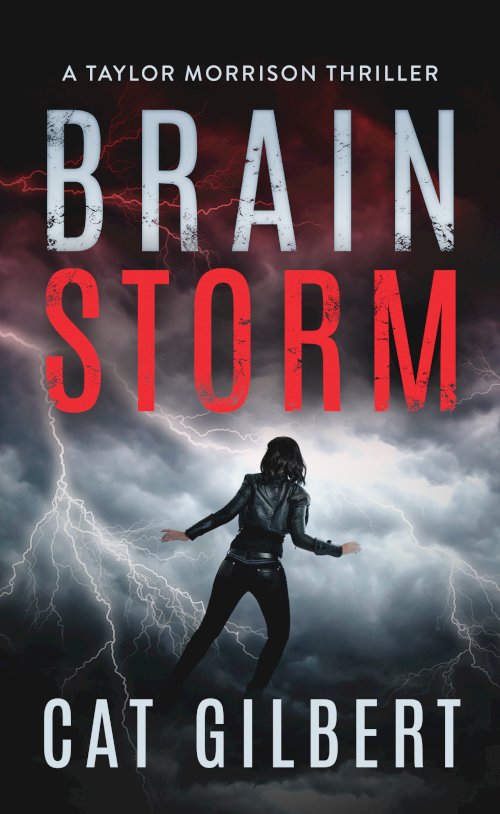 "A thriller with psychic abilities thrown in, Cat's books kept me up well into the night. Love the characters, love the plot, love the action! No hokey sci-fi here, just normal people who are surprised by life." PI Taylor Morrison has an incredible power she doesn't want, but others do, and they'll stop at nothing to gain control her, even if it means using the people she cares about against her. As Taylor's once ordered world erupts into violence and chaos, she is forced to go on the run, fighting to protect the people she loves, even as she struggles to control the power she doesn't understand.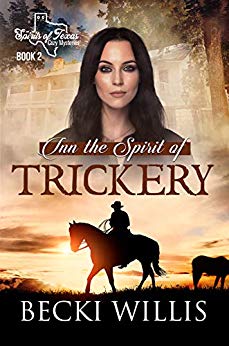 Three ghosts, two sexy men, one murder, and more tricks and turns than the law allows!
The Grand Opening is set for the Spirits of Texas Inn, and Hannah Duncan has one goal –Go Big, or Go Home! To kick off the auspicious event, Hannah brings a Wild West Show to town for opening weekend. It's a lot to tackle during the grand opening, but Hannah is taking a play from her uncle's rule book. JoeJoe always says you never make your mark by playing it safe.

When the show's wrangler is found dead before the gates even open, all Hannah's efforts may be in vain. Shelton Long, the farrier caring for the inn's horsesâ€"the same man who wants to date the innkeeperâ€"comes to the rescue, offering his expertise at the last moment. The show must go on, but it's not without consequences. When the elusive Goyen makes a surprise appearance, Hannah knows something serious is afoot. The ghostly medicine woman gives her an amulet to ward off evil spirits, but she offers no explanation of where, or who, the evil comes from.

Trickery abounds in Book 2 of the lively, fun-loving Spirits of Texas Cozy Mystery Series.

BOOK your trip to Hannah, Texas today, and join the excitementâ€"and the dangerâ€"of Opening Weekend! Team Hannah (Hannah, Walker, Sadie and Fred) are committed to making your visit with them memorable and fun.

The author of The Sisters, Texas Mystery Series, Plain Roots, and Forgotten Boxes brings you Book Two of the lively, fun-loving Spirits of Texas Cozy Mystery Series.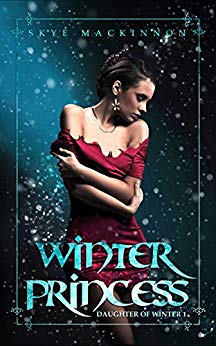 One sassy Demigoddess. Four hot Guardians. A Realm to rule.

"Skye MacKinnon tells stories I'll never forget" -- Bestselling author Rebecca Royce, author of The Last Hope and Wings of Artemis series

As a demigoddess, Wyn has always stood out from the human crowd. And now, on her 22nd birthday, her magic finally surfaces with a bang. A big bang. She'll need the help of not one, but four (sexy) Guardians to control her destructive powers. If only they weren't so distracting...

Her mother, the Winter Queen, waits for Wyn in the Realms of Gods, but there are enemies who will try and prevent her from ever reaching the Realms, even if that means going to war.

Will Wyn be able to survive the journey? And if she does, can she resist falling for her Guardians? Actually, does she want to resist?

A full-length reverse harem novel full of yummy protective men, a strong heroine, Celtic mythology, kilts, Scottish accents, very steamy scenes and nasty demons.

---
The Daughter of Winter Series (also available as audio books)

#0 Prequel: Mother of Gods
#1 Winter Princess
#1.5 Spin-off: Demon's Revenge
#2 Winter Heiress
#3 Winter Queen
#4 Winter Goddess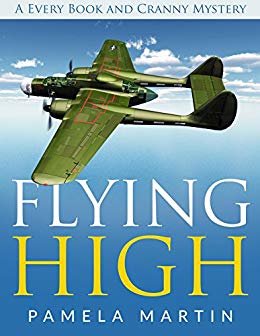 Fay Lynn, Gayla, and Evangeline sleuth out the solution to the mysterious woman's World War 2 uniform they find in the attic. Who did it belong to? How did it get in Evangeline's attic?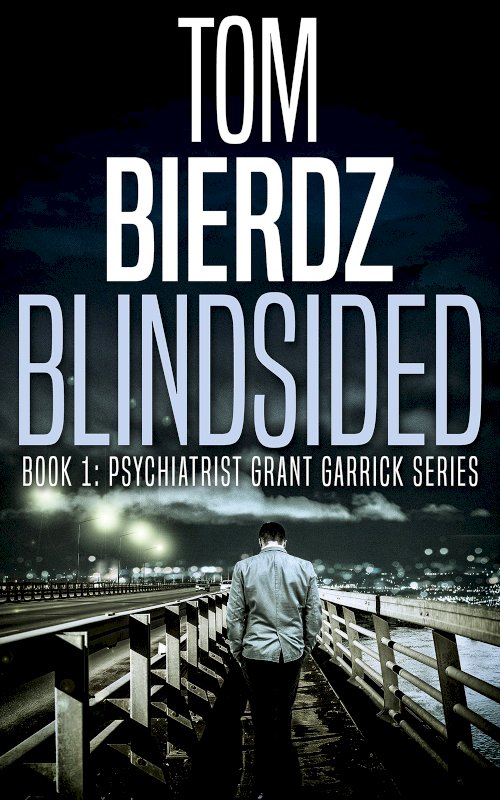 Psychiatrist Grant Garrick had it all: a thriving therapy practice, a bright, loving, and beautiful wife, a 15 year-old son filled with potential, and a gorgeous home on acreage overlooking the Puget Sound. Life couldn't get much better. Then tragedy struck. Read the novella, Book 1, the prequel to the Psychiatrist Grant Garrick suspense-thriller series. Learn why he defies danger and adventures beyond the boundaries of his profession to help solve his patients' problems.
Plus, many more...